December 10-11, 2022- Full 2 Day Online CPO
December 10 @ 11:00 am

-

December 11 @ 7:00 pm

$350.00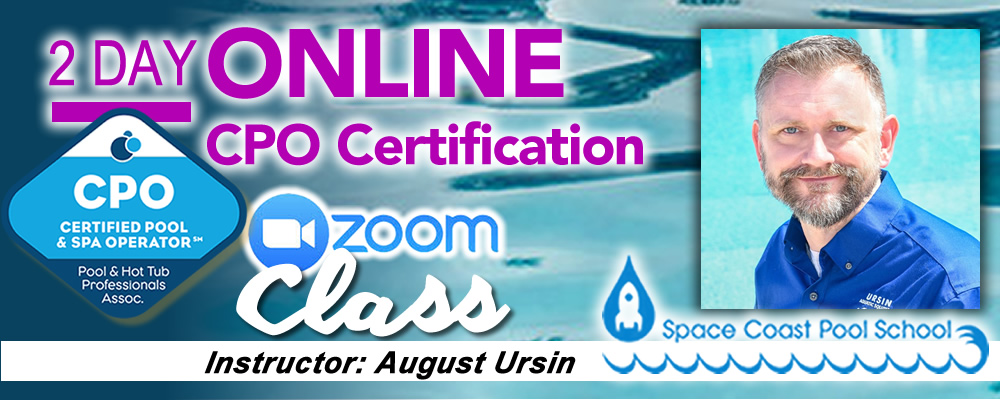 IMPORTANT NOTE:  This class is for CPO Certification In: CA, NV, WA, UT, MT, OR, AK, HI and UAS students.  If you need certification that is specific to another state, please return to our main class page now and find your appropriate class.
This is a 2 day course that will help prepare you with the knowledge and skills to operate your pool safely and in a health manner for your patrons.
You will gain knowledge on pool water chemistry, water filtration, recreational water illnesses, spa maintenance, chemical dosing, break point chlorination and methods to keep employees and patrons of swimming pools safe and healthy.
Must attend entire sessions and pass open book  online exam to be certified.
Class is from 11 AM to 8 PM Eastern Time on both days. Online Test Proctored on second day online from 4 pm to 7 pm Eastern time (CT 10 am to 7 pm, MT 9 am to 6 pm, PT 8 am to 5 pm)
Students need to have a calculator, highlighter, book, paper and photo ID for online class.
Tuition includes 2021 CPO® Handbook and all supplemental class material.
COST :  $350