Let's Get You Onto The Launch Pad 
See Our Course Offerings

When you choose to get CPO Certified, don't you want the best, most affordable and most convenient program?
As pool industry members with 25 years experience, that's what we would expect from a CPO certificaion company and that's exactly what we deliver at Space Coast Pool School.
We proudly offer three main options that are not only the BEST VALUE in the nation, but taught by reknowned CPO instructor Lauren Broom who is the preferred partner for some of the pool industries biggest names.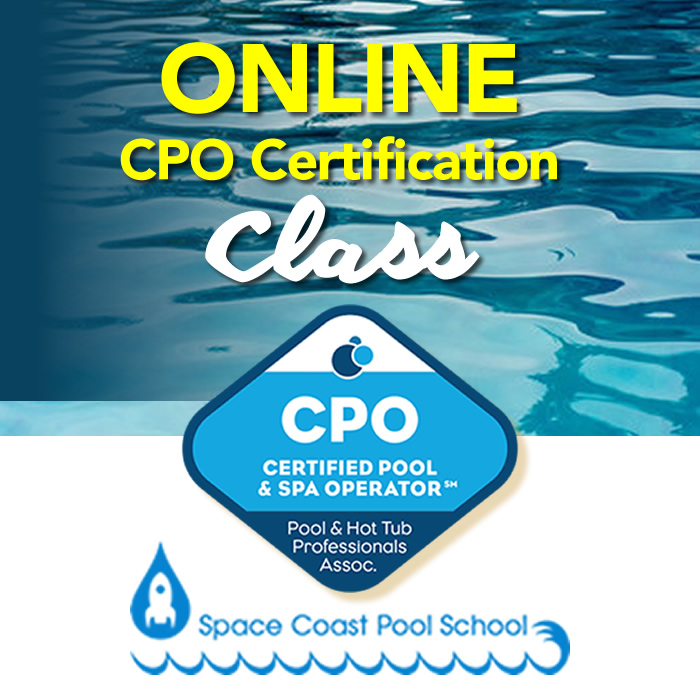 This Class is 100% virtual online that includes Online Self-paced course 8 hours at your leisure and complete prior to the date of the Live Virtual Class Review and Online CPO Test day that you selected at registration. Live Virtual Class is conducted through Zoom. Test taken online and graded right then!! Any person from any state or country can take this version from the comfort of their own home!!
Are You Not Able to Take 2 Days Out of Your Schedule??
Difficult to give up 2 days of your Pool Route??
Then this course option may be for you!!
This blended course = only one day in class!!
With this course option you take an 8 hour online course at your own pace and only have to show up to the second day of class.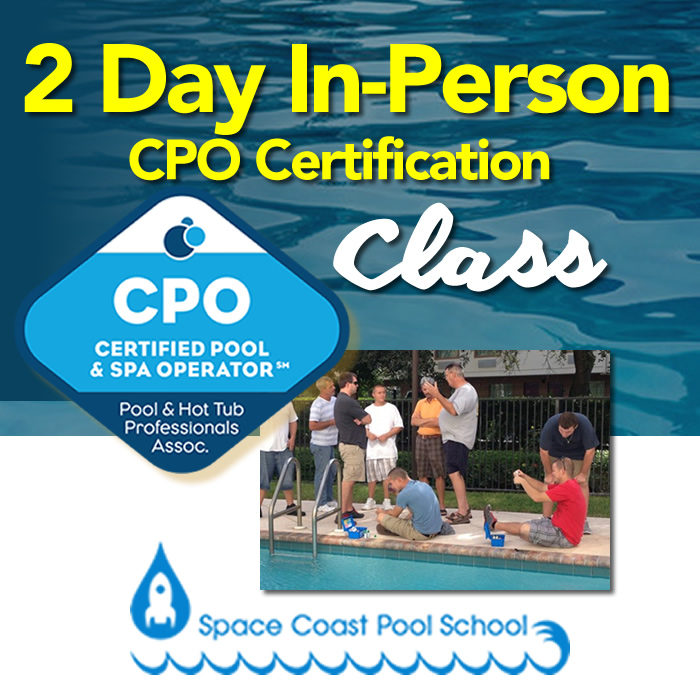 This is a 2 day course that will help prepare you with the knowledge and skills to operate your pool safely and in a health manner for your patrons.
You will gain knowledge on pool water chemistry, water filtration, recreational water illnesses, spa maintenance, chemical dosing, break point chlorination and methods to keep employees and patrons of swimming pools safe and healthy.
This course option is for the renewal of CPO® certification only & you must have a current CPO certification at time of exam!!You will complete the 8 hour Online Pool Operator Primer Course. You will only show up for the exam!! You can come at course location at 1:30 pm for exam!
Students must present a Pool Operator Primer™ Record of Completion, a Government issued photo ID, and a valid CPO® certification certificate at time of exam.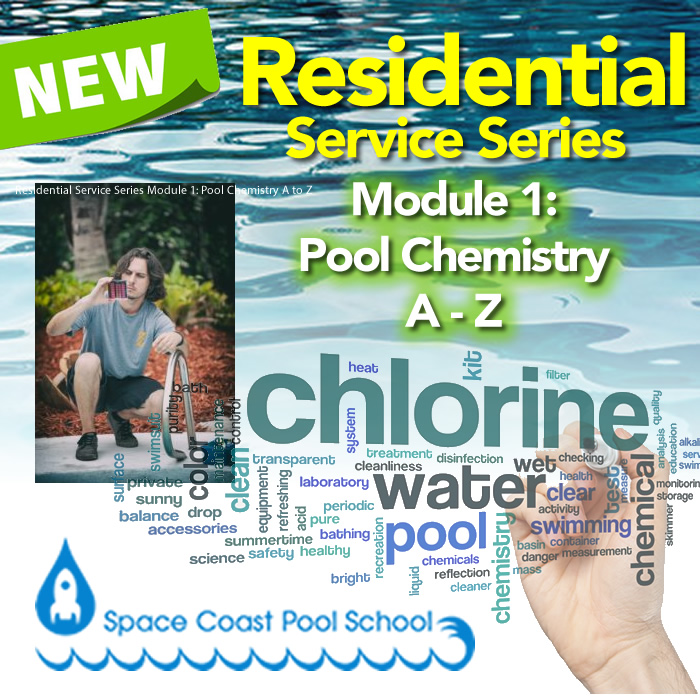 Pre-Recorded Classes
This course contains identical content to our Zoom Water Chemistry Course, but is pre-recorded and available on your schedule.  No Live Interaction. 
This 3 hour course will go over the following:
Pool Water Chemistry

Proper Pool Water Testing Techniques

Pool Water Balance