Your Host Lauren Broom Presents
"Let's Talk About Pools."
The podcast for pool pros who want stay in the know.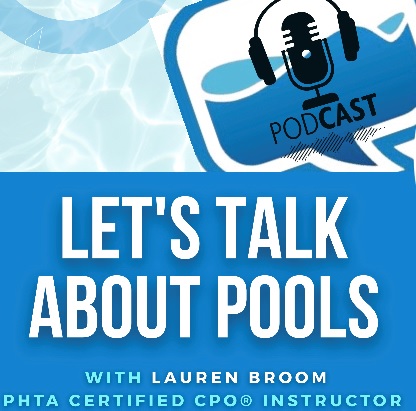 Episode 24:  Let's Talk About The Skimmie
In Episode 24, Lauren interviews the owner and creator of The Skimmie, a simple but unique tool that allows the cleaning and removal of skimmer baskets to become an easier task for homeowners and all pool service professionals.  Ever wonder what critter may be in all those leaves inside of the skimmer basket and you have to put your hand in there. Well, not anymore! Listen in to this short episode and see if this invention can help your business and keep you safer at your job!
Podcast guest:
Monica Speak
Inventor | President
The Skimmie, LLC
Podcast Sponsor:
Skimmer:  https://www.getskimmer.com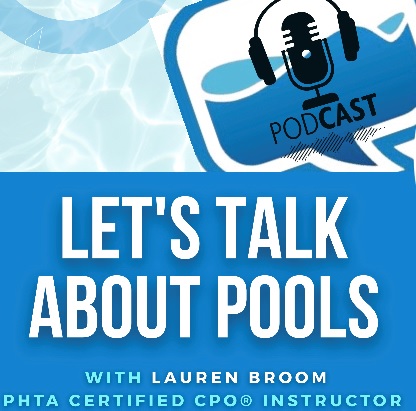 Episode 23: Artificial Intelligence Technology & Drowning Prevention
In Episode 23, Lauren Broom interviews Sai Reddy, Founder & CEO of Camereye. In this episode, we will discuss how new technology like artificial intelligence(AI) can help with one of the many layers of protection in drowning prevention!
CamerEye™ is the first Artificial Intelligence Smart Fence and safety ecosystem to provide faster distress detection and help save lives.
Our mission is to make the world a safer place and help save lives by reinventing swimming pool safety using sophisticated, advanced technology and artificial intelligence detection solutions that provide peace of mind and helping to reduce risk.
Podcast Sponsor:  https://camereye.ai/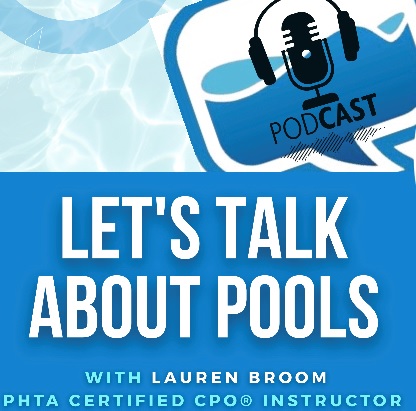 Episode 22: Let's Talk About National Pool Partners
In episode 22: Lauren Broom, host interviews Hal Denbar with National Pool Partners to see what they have offered and their uniqueness in the pool industry. We speak about the professionalizing of the pool industry and how National Pool Partners is being a integral part of this idea.
Podcast Guest:
Hal Denbar, Founding Partner and President of National Pool Partners
National Pool Partners (NPP) is the nation's premier multi-regional pool service company, operating as a family of regional brands across the Sun Belt. We partner with local businesses to provide the scale and resources of a national enterprise to better serve our customers, teammates, and partners.
Podcast Sponsors:
Pool Marketing.com—https://www.poolmarketing.com/
Wave Drowning Detection System–https://www.wavedds.com/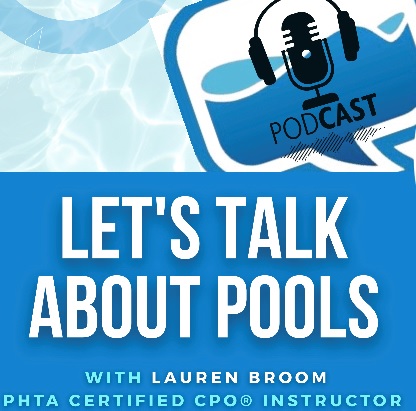 Episode 21:  Pool & Spa Apprenticeship Academy
In Episode 21, Lauren Broom interviews David Hawes and Jennifer Farwell with Pool & Spa Apprenticeship Training Committee about the first Nationally approved pool and spa apprenticeship program in the United States! Listen in and hear about how they are helping to professionalize our pool industry!
Podcast Guests:
David Hawes – President & Chairman
David Hawes is the President and CEO of H & H Pool Services, Inc. He started his company at age 10 in the San Francisco Bay Area, and it has been operating continuously for over 50 years. David is a licensed contractor, and his company currently services approximately 600 accounts weekly. He graduated with honors from Menlo School of Business Administration, and holds a Bachelor of Science degree in Business Administration majoring in Finance and Accounting. He is currently serving as the Region 1 Director & Chief Financial Officer of the Independent Pool and Spa Service Association (IPSSA). He is also on the Board of Directors for Pool Industry Expo. David is a nationally recognized speaker and has been teaching business seminars for pool service company owners over the last 30+ years, to help the industry improve profits and professionalism. He is a frequent contributor to articles for several trade. 
Jennifer Farwell, Program Director & Coordinator 
Jennifer has 30 years of operations management experience in highly regulated industries. She spent 10 years in Title & Escrow and worked as a Vice President for a national company, where she led the Southwest Region offices and received the Presidents Circle award several years in a row. Most recently, she worked for the former Association of Pool & Spa Professionals (APSP) as Director of the Western Office. With the help and support of industry leaders and volunteers, she established a new Chapter in California, formed a California Coalition for the adoption of the International Swimming Pool & Spa Code (ISPSC), and expanded membership and Association-supported education. She has served on several non-profit committees supporting healthy living and economic growth, including: the Sacramento Regional Builders Exchange (SRBX), the Associated Builders & Contractors (ABC), the American Cancer Society, and Women's Empowerment. She feels privileged to work in support of programs and issues that improve the quality of lives.
Podcast Sponsors:
Skimmer:  https://getskimmer.com
Wave Drowning Detection System: https://www.wavedds.com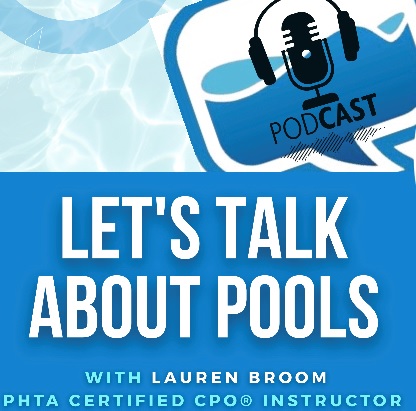 Episode 20:  Let's Talk About Primate Pool Tools
In episode 20: Josepha Dianna Sr. & Joseph Dianna Jr. talk about their carbon fiber pole that is used by many pool professionals across the world!! They tells us how this great product came about and how it has changed the life of many pool professionals. They will even gives us some hints about new things coming in the near future!! Listen in!
About our guests:
Joe DiAnna Sr. & Jr., the founders of Primate Pool Tools, have over thirty years of experience in the pool service industry and used their knowledge as  pool techs to design the world's first carbon fiber pool service pole. After years of weekly pool maintenance they realized they were having to replace their aluminum poles multiple times a year due to wear and tear. Arguably the most important tool in the pool service business, they realized there were pool pros looking to invest in higher quality poles with superior durability and performance. They began developing what became the carbon fiber Primate Pole series in 2013, and began selling early versions of the pole in 2014. Today, Primate Pool Tools has developed multiple models of the Primate Pole series as well as a unique extension system that has truly raised the bar for quality in the pool service industry. Primate Pool Tools was founded to provide professionals in the pool service industry the option to invest in higher quality tools that hold up in a tough work environment.
Podcast sponsors:
Primate Pool Tools: https://primatepooltools.net/
Skimmer:  http://www.getskimmer.com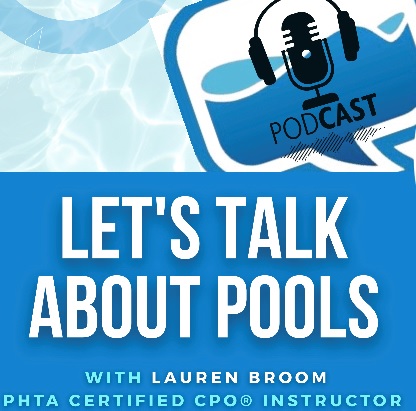 Episode 19:  Let's Talk About Sutro
In Episode 19, Ravi Kurani and Jim Conti are interviewed about smart technology used to test pool water called Sutro.  Sutro is a water testing and data analytics company. It is a sensor-driven, connected, learning device to right-size your water chemistry. It automates testing – keeping you and your family safe, and saving you time and money. Let's Learn More About Sutro!!
Podcast Guests:
Ravi Kurani, Founder and President of Sutro,
Jim Conti, Fractional Chief Sales Officer of Sutro
Podcast Episode Sponsors:
Sutro:  www.mysutro.com
Wave Drowning Detection System:  https://www.wavedds.com/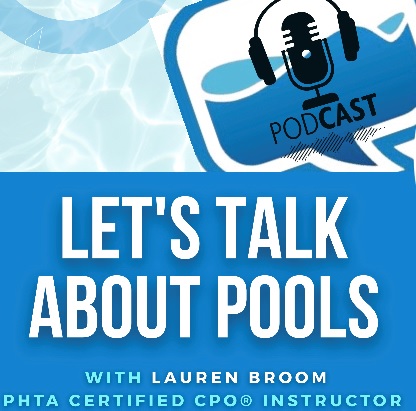 Episode 18:  Terry Arko Talks About Chemical Shortage & HASA
In Epsisode 18, Lauren Broom interviews Terry Arko of HASA Pool about the current state of the industry over the past summer in terms of chemical shortages and what he thinks is on the horizon as we enter Fall 2021. He also talk about the HASA chemical liquid chlorine feeder.
Terry Arko has more than 40 years' experience in the recreational water industry, working in service, repair, retail sales, chemical manufacturing, technical service, commercial sales, and product development. He has written over 100 published articles on water chemistry including regular features in the IPSSAN National Newsletter. He is a member on the board of the Recreational Water Quality Committee (RWQC) and the California Pool and Spa Association (CPSA).  He is also a Certified Pool Operator instructor with the Pool Hot Tub Alliance (PHTA). Terry is currently working as Technical Content and Product Training Manager for HASA Pool, makers of HASA Sani-Clor. He can be reached at terryarko@hasapool.com.
Podcast sponsors:
Skimmer:   https://www.getskimmer.com
Wave Drowning Detection System:  https://www.wavedds.com/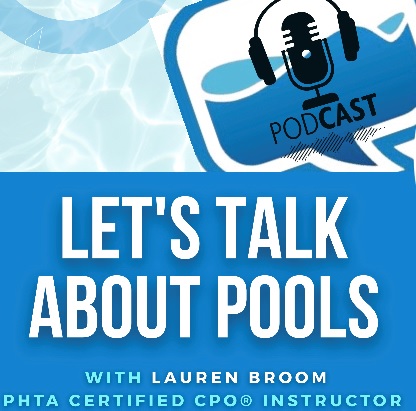 Episode 17:  2021 VGB Updates With Aquastar
Episode 17 highlights the 2021 Virginia Graham Baker VGB Pool & Spa Safety Act Updates for main drain covers. This episode will get the pool industry members educated on this topic as we will see it affecting us during the year.
Podcast Guest:
Steve Barnes is the Director of Science and Compliance for Aquastar Pool Products. He is the Co-Chairman of PHTA Technical Committee, is Chairman of ANSI/APSP/ICC-16 2017 the Federal VGB Pool & Spa Safety Act drain cover standard, and past Chairman of the ANSI/APSP/ICC-15 Standard for Residential Swimming Pool Energy Efficiency. A voting member on the ICC Swimming Pool and Spa Code Committee and all versions ANSI/APSP/ICC-7 Standard for Suction Entrapment Avoidance. Steve has 37 years of experience in the pool industry, dating back to 1984 where he began as a hydraulics research and development lab technician, moving into lab management, new product development and risk management. Steve's career focus is on helping pool contractors make pool ownership more convenient, cost effective, and safe.
Podcast Sponsors:
Aquastar Pool Products     https://www.aquastarpoolproducts.com/
Pool Marketing.com    https://www.poolmarketing.com/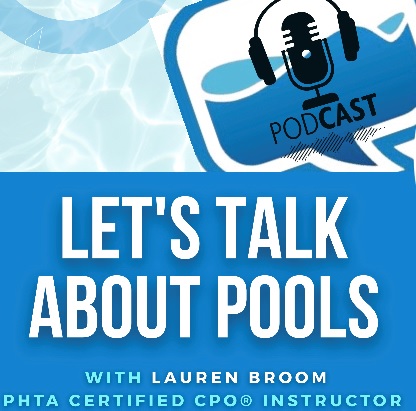 Episode 16:  Legislative Bills & Drowning Prevention
In this episode, guest Dr. Bill Kent discusses Florida legislative bills in regards to drowning prevention. Yes, politics can come into play and is very important in drowning prevention. He discusses the bill that has local school districts ask parents of incoming Kindergartners if they can swim or not and if not then the parents are given information on local resources on swim lessons. We also talk about the International Swimming Hall of Fame and their part in this over the years. 
More about the guest:
Dr. Bill Kent has been a leader in the professional swimming pool industry since the 1970's.  Bill holds a degree in Physics, an M.B.A., and a 2015 Doctorate in Global Business.  During the past decades, Bill has served as National President of Pool & Hot Tub Alliance (1996), as well as President of Florida Swimming Pool Association (1975-78), the National Swimming Pool Foundation (2003-6), and is currently Chairman of the Board of the International Swimming Hall of Fame (2017-2023).
Bill's company, Team Horner Group, evolved from just three to around 600 employees over the past decades; company activities include manufacturing, wholesale distribution, importing, and global exporting.  In 2016, the company was converted to an employee-owned business (ESOP).  Team Horner was the 2016 winner of the national "Psychologically Healthy Workplace" award given by the American Psychological Association.   Bill's favorite saying is "The BEST is yet to come". 
Podcast sponsors:
Camereye     www.camereye.ai
Skimmer        http://www.getskimmer.com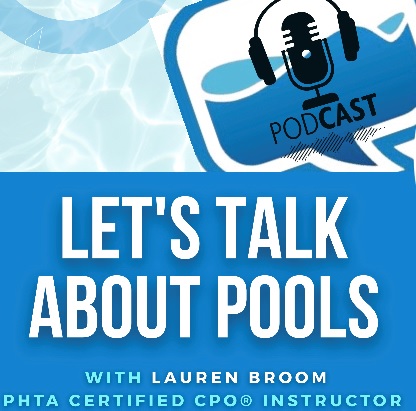 Episode 15:  Stenner Pumps & Liquid Chemical Feed
In Episode 15, Host Lauren Broom discusses the use of Stenner Pumps with Cindy Schieber for liquid chemical feed. This is a great episode to listen in to for the pool service tech with the given state of the industry with shortages in Tri-chlor tablets.
For over 13 years, Cindy Schieber has been working with water and pool professionals around the United States with the Stenner Pump Company. Her current role is Channel Partner Sales Manager, but you may know her from Certified Stenner Technician Training events or from local and national pool industry trade shows. She is a Master Water Specialist with the Water Quality Association and is currently serving on the Board of Directors for the Florida Water Quality Association. Cindy resides in Jacksonville Beach, Florida.
Stenner Pumps is  a manufacturer of peristaltic metering pumps for reliable performance in commercial pools, spas, splash pads, waterparks and aquatic centers. Made in the USA since 1957, the Stenner Pump Company maintains a 3-day lead time. Stenner supports pool professionals providing free Certified Stenner Technician Training or customized training to fit their needs. Contact Stenner today, 800.683.2378 or at stenner.com".
Podcast sponsors: 
Stenner Pump Company   www.stenner.com
Skimmer          http://www.getskimmer.com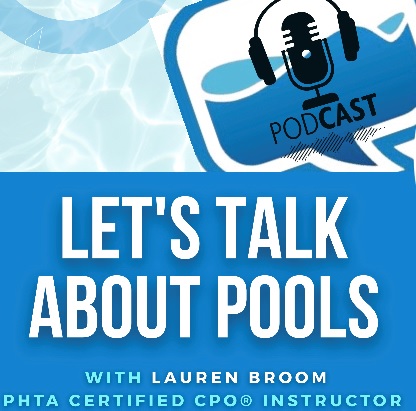 Episode 14: Special Needs Children & Water Safety
Episode 14 has the host Lauren Broom interview Stacey Hoaglund on the topic of Special Needs Children & Water Safety so that aquatic professionals can better understand how to help the ASD group in regards to water safety to help with drowning prevention.
Stacey Hoaglund is a mediator, disability consultant, advocate, and trainer. She is the coordinator of the Florida Partners in Policymaking program, advocate with Family Network on Disabilities and president of the Autism Society of Florida. But above all else, Stacey is the proud parent of a young man with autism.
Podcast sponsor:  www.poolmarketing.com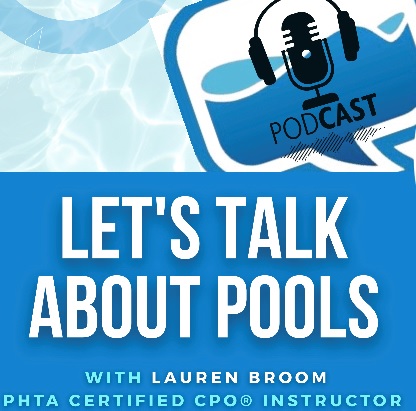 Episode 13: Florida Drowning Stats & Layers of Protection
Episode 13 Lauren Broom interviews Amanda Throndsen.
Summer Series Continues…..
Topic: Florida Drowning Stats & Layers of Protection when it comes to childhood drowning and prevention, our special podcast summer series.
 
Amanda currently works for the Florida Dept. of Health in Tallahassee as the Safe Kids Florida State Coordinator in the Violence and Injury Prevention Section (VIPS). She was working on the US Consumer Product Safety Commissions Pool Safely Grant fulltime until her promotion in January 2020. The Pool Safely grant was given to the state to combat unintentional drownings through education of Code/ Statute Enforcement Personnel and Community Outreach. Over the last year, Ms. Throndsen has assisted with the other topics for VIPS, including mental health, suicide prevention, human trafficking, domestic and sexual violence creating and delivering content for media use. Previously, Amanda was in the aquatics industry for more than 20 years teaching, training, running programs and facilities. She holds training certifications from the American Red Cross along with being a Certified Pool Operator and achieving a Master's Degree in management and public relations.
This episode is sponsored by PoolMarketing.com
https://www.poolmarketing.com/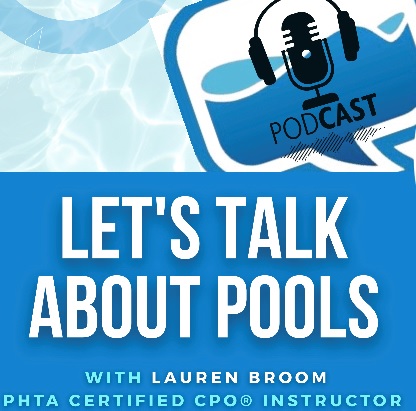 Episode 12: Let's Talk About Childhood Drowning & Prevention
In episode 12, Lauren Broom interviews Richard Kauffman on childhood drowning & prevention.  This is the start of the summer series on Childhood Drowning & Prevention.
Richard Kauffman is the founder of Save 185K LLC The Kels Group aka The Drowning Warriors Podcast and Kels Marketing with over 30 years' experience in business and marketing along with 26 years of personal real-life experience in regard to water safety and drowning prevention.
 Richard has had personal conversations with aquatic professionals and leaders from around the world. Those on the front lines of water safety and drowning prevention. After speaking with many of these leaders and over 30 years in business experience he recognized some of the problems that face water safety and drowning prevention. He developed a leading water safety and drowning prevention podcast that goes out to over 100,000 aquatic professionals across the globe. Richard has interview over 1,000 aquatic professional and families that have lost a loved one due to drowning and non-fatal drowning who share their story to give a voice to those who no longer have a voice.
 Richard's mission is to save 185,000 lives from drowning each year worldwide and over 1 million lives from nonfatal drowning by June 15, 2029. His message and story has been recognized all over the globe as he speaks directly to the problem and looks at the solutions to provide the outcome that those on the frontlines desire.
 Richard has built very successfully multiple businesses in the sports and recreation industry as well as several internet businesses. He currently runs and operates a successful social media marketing company that caters to the aquatics industry, Kels Marketing.
 Richard attended Ohio State University and studied business and marketing in 1980 and following the period at The Ohio State and playing soccer he then went to Columbia South American to further his sports interest in soccer as he played 2 years professional soccer in Cali Columbia 1981 & 82  before returning to the United States where he then entered the U.S. Air Force in the fall of 1982.
 Richard is married to his wife Lori and has combined 8 children with 11 grandchildren and is living his dream to make a difference and spread his mission and message plus his story of his daughter Kelsey about water safety and drowning prevention.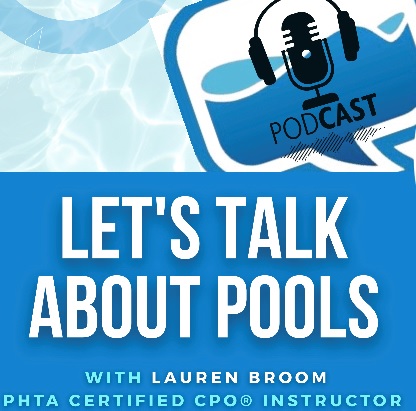 Episode 11: Let's Talk About Pool Heating
 In Episode 11,   Lauren Broom discusses all about pool heating with Tom Soukup , owner of Patriot Pool Heating.
Tom Soukup, the founder and President of Patriot Pool Heating, began this journey over 12 years ago as a boiler expert.  Over the years, Tom has been brought into the pool heating industry as a consultant and designer for hydronic pool heating.  This consulting led to Patriot Pool Heating being formed in 2017, which focuses on High-Efficient Pool Heating Solutions.  Tom has since designed a high-efficiency indirect system that has won several awards and articles.  Tom is recognized by NESPA, The Propane counsel, Architect Firms, and Pool Designers as the go-to expert for pool heating for any size project.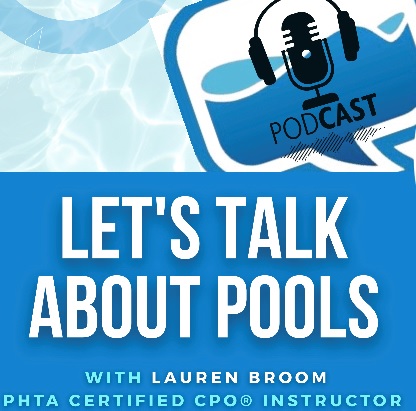 Episode 10: Let's Talk About AOP with Clear Comfort
 In Episode 10, Lauren Broom interviews Tom Schaefer, Technical Sales Director with Clear Comfort on alternative sanitization using AOP.
Enjoy this episode as we are heading into chemical shortages and their system could be beneficial to look at.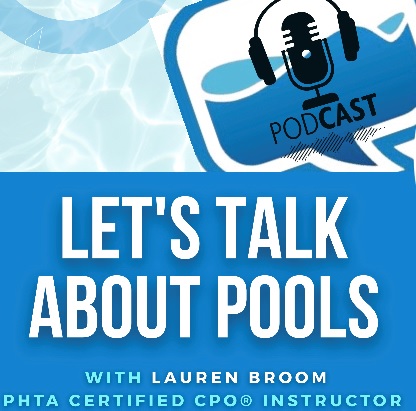 Episode 9: Let's Talk About Future of Pools in 2021: Special Roundtable Episode
 In Episode 9 a roundtable speaks about the future of pools in 2021.
We speak about chemical shortages, materials shortage, COVID 19 and the economy and much more.
Special Podcast Guests:
Tom Soupkup, Owner of Patriot Pool Heating, Inc.
Eric Knight, Vice President of Business Development, Orenda
Ward Chace, General Manager, Conely Company
Tom Schaefer, Technical Sales Director, Clear Comfort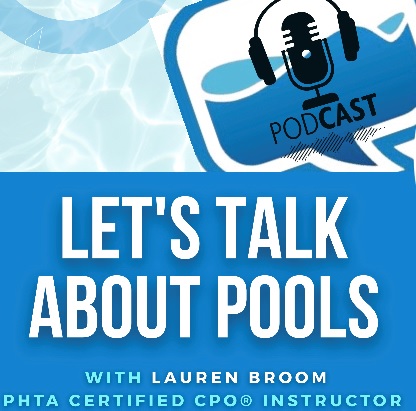 Episode 8: Let's Talk About Winterization of Pools with Orenda
 In episode 8, Eric Knight is the guest to speak about winterization of pools the Orenda way.
Eric Knight is the Vice President of Business Development at Orenda Technologies.
He is a former competitive swimmer who got into the aquatics business to improve indoor air quality in indoor swimming pools. Eventually this led to water chemistry, and now Eric focuses most of his time on research and educating the industry on water chemistry and best practices.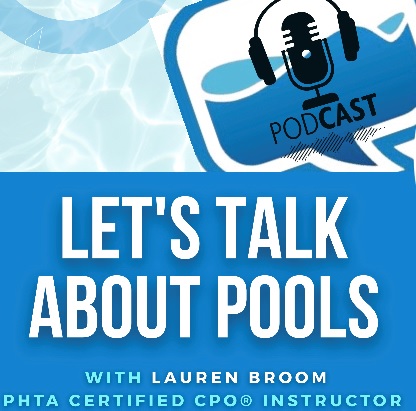 Episode 7: Let's Talk About 2021 Texas Winter & Pools
Episode 7 is all about the 2021 Texas Winter and how it affected the pool industry.
Podcast Guest: Chris Bowen
Owner of Bowen's Pools, been in business for 4 years. They service around 165 pools a month, renovate close to 150 pools this year and build 20-25 pools. They have won Best of Denton County and have been named Living Magazines Best Pool Company 2 years in a row for both. He is a member of the Tributary revelation, member of Genesis 3 Inc. and was named to PoolPro Magazine's Top 30 under 40 last year.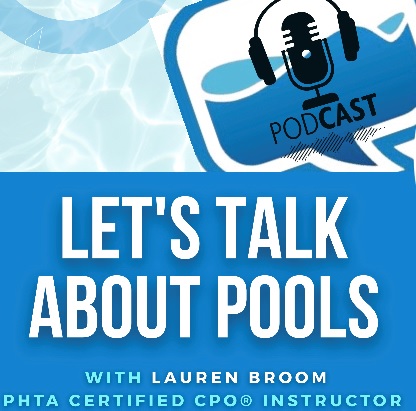 Episode 6: Let's Talk About Skimmer
Podcast guests: Jack Nelson, CEO & Ryan Hash, Director of Customer Support
Founded in 2017, Skimmer is the leading pool service software in the market – and it's the most intuitive and easiest to use pool service app available! 
 We have known many pool guys (and gals) over the years, and all of them loved providing pool services for their customers, but they were tired of trying to run their businesses with stacks of paper or hard to use software. All of them tried finding a better solution and were frustrated with their options as nothing was built for the modern pool professional. 
 So we decided to build the pool service app our pool guys wished existed, for pool guys & gals everywhere – Skimmer!  We now have a lot of happy customers with over 6,000 users servicing over 150,000 pools per month – and we are growing quickly!
 Skimmer is an online-based app built for both back office professionals and pool techs and is available on the desktop (web app admin), iPad and iPhone & Android devices (for pool techs).  
Skimmer makes running a pool service company completely paperless by managing contact and service information for all of your customers, mapping & optimizing daily service routes for all technicians and listing items required for the day's routes.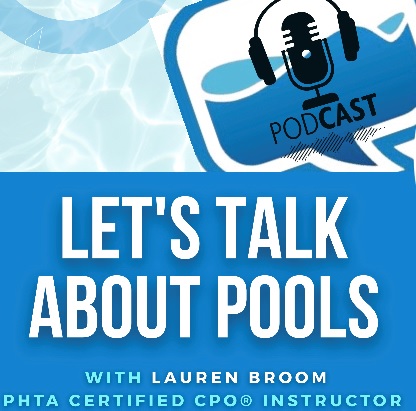 Episode 5: Let's Talk About The Pool Trader App
Episode 5 is about the Pool Trader App
Pool Trader is a free app made by a fellow pool pro. A place everyone in the industry can go to buy, sell and trade pools. The mission is to help all my fellow pros to get as tight a route as possible, maximizing profit, and giving you more time each week.
You can also advertise your company for free to alert other pros you are looking for more work. Free app, free leads, everyone working together in one place, Pool Trader!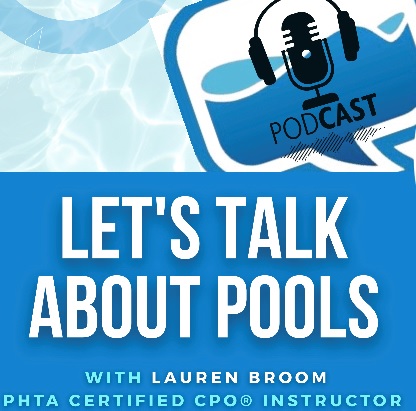 Episode 4: Let's Talk About Acid Magic
In this episode, Aaron Trapp, Marketing & Sales ManagerACID Magic | Certol International, LLC  was interviewed regarding the product Acid Magic, a non-fuming muriatic acid. 
Company/Product bio:
Certol International has been manufacturing chemicals for the healthcare industry since 1979; detergents, disinfectants, sterilant and others. In 2001 ACID Magic was introduced as a safer alternative to traditional muriatic acid with added safety, storage and shipping benefits all without compromising performance and strength. ACID Magic recently won the Best Service Industry Product at the 2019 International Pool | Spa | Patio meeting.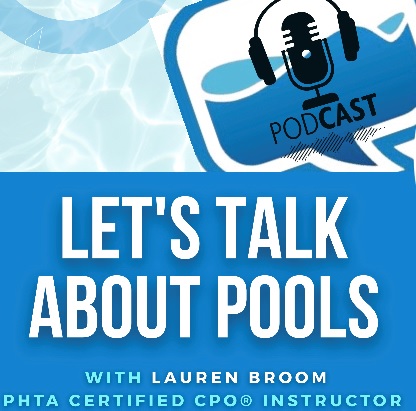 Episode 3: Let's Talk About Starting A New Pool Company
Episode 3 features podcast guest, Jennifer Amato, Owner of Piranha Pool Service based in Tucson, Arizona. This episode details how her and her husband started a pool service company from training to equipment etc.She worked as a corrections officer in…
Episode 3 features podcast guest, Jennifer Amato, Owner of Piranha Pool Service based in Tucson, Arizona. This episode details how her and her husband started a pool service company from training to equipment etc.
She worked as a corrections officer in Ohio and decided that just wasn't for her. Her future husband and Lead Tech, Nicholas Foulk, came up with the idea to start a pool company. They moved in August 2020 to Tucson and began their journey. It has been an amazing experience so far. Piranha Pool Service is a small, family owned business that cares about making sure our customers receive quality service and look forward to networking and building friendships within the community we live as well as the pool service industry.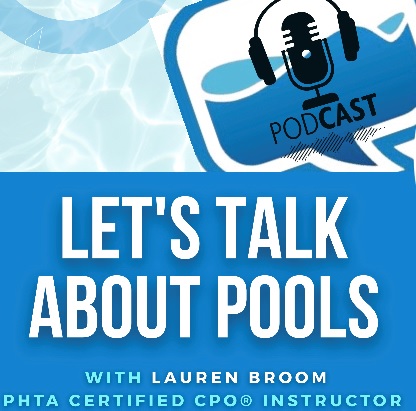 Episode 2: Let's Talk About Covid-19 and Pools Here & Now
Episode 2 of Let's Talk About Pools Podcast is the latest information regarding COVID-19 and pools as we enter into a period of time with increased cases across the country. Listeners can learn how to minimize infection by methods and other practices…
Episode 2 of Let's Talk About Pools Podcast is the latest information regarding COVID-19 and pools as we enter into a period of time with increased cases across the country. Listeners can learn how to minimize infection by methods and other practices that they can follow in their facilities. This topic is conducted with host Lauren Broom and guest speaker Craig Sears.

Guest Speaker: Craig Sears

Craig Sears is President and Owner of Sears Pool Management Consultants, a 23-year old firm specializing in the operation and management of commercial swimming pool facilities in the Metro Atlanta area.  Growing up in Atlanta, Craig swam competitively year-round from the age of 9 through college. Craig received a degree in Biology from Washington and Lee University and an MBA in Management from Georgia State University. With over 25 years experience in the aquatics industry, Craig has been a lifeguard, a swim coach, swim lesson instructor, pool manager, sales manager, and even a bartender before founding Sears Pool Management in 1997. Craig served as President of the GA Chapter…..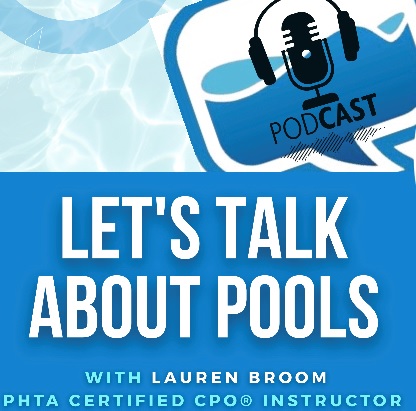 Episode 1: Let's Talk About Orenda
Episode 1 of Let's Talk About Pools features guest Harold Evans from Orenda Technologies. He speaks candidly about the pool industry and the contributions his company has brought to it with Podcast host Lauren Broom.
A little bit about Orenda……
An Orenda pool is one you would happily let your kids and grandkids play in.  It is a pool full of water without long-term byproducts. A pool managed with proactive pool care, more deliberate practices, and minimal chemical use, treated with mindfulness, preventing common problems that pool operators fight every day.
Our line of natural pool chemicals are formulated with a solid foundation in science and meet the strictest standards of quality and purity in the industry: Certified to NSF/ANSI Standard 50.
Become A Sponsor
Target your ad to the pool company community.  Check out our sponsorship packages now. 
Listen & Learn
We've always got new and expert guests, so make sure that you find us on your favorite podcast platform.