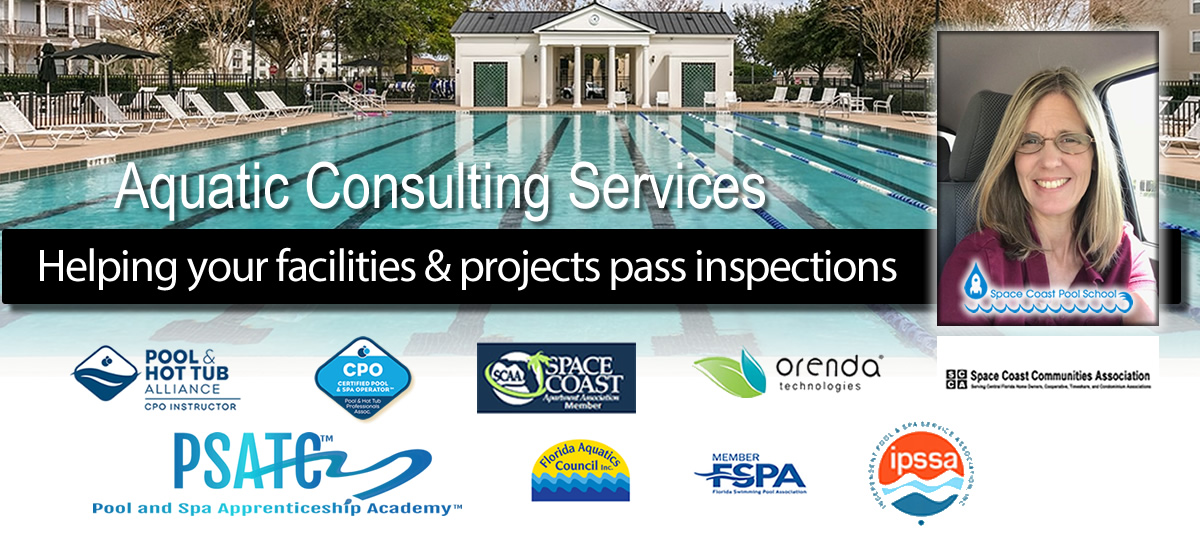 Aquatics Consulting Services Perfect for
Commercial pool builders, Pool Service companies, pool contractors, hotel maintenance technicians, Apartment maintenance technician, Assisted living facilities, property management maintenance technicians, and community association managers.
Public Pool Heath Pre-Inspections
Are you ready for your Florida Dept. of Health public pool inspection?
Obtain a quality control pre-inspection before your state pool inspector shows up to ensure compliance.  Perfect for Facility managers, Commercial pool builders, and Businesses with pools.
For public pools, our consulting includes
Pool Deck Pre-Inspection

Pool Chemistry Pre-Inspection

Pool Equipment Pre-Inspection

Assistance in writing of variance to FLDOH rules

Assistance in completing FLDOH forms for all modifications, construction, & resurfacing

Assistance in forms required for SVRS/ SLVS systems for direct suction pools

Public records requests from FLDOH to help enhance your monetary income
Check Out Our Podcast! "Let's Talk About Pools."
Listen Now!
And share with your pool industry friends.  Also, feel free to reach out and suggest topics and guests for future episodes.