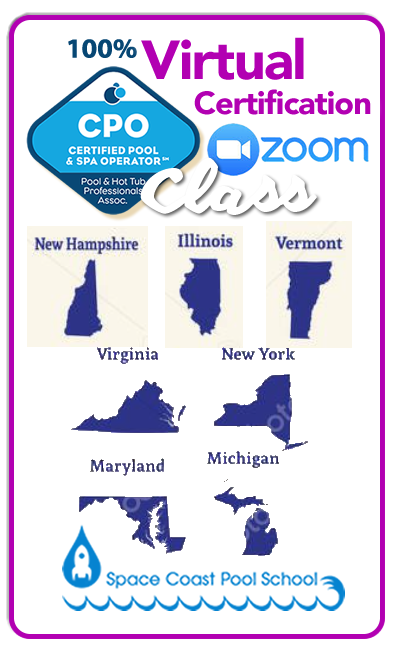 Use This Page If You Need Certification In: IL, NY, VA, MD, VT, MI and NH
We Are The CPO
Certification Experts
No matter how you want to take your CPO Class, Spacecoast Pool School has a solution that fits your schedule and state. Choose either a 2 Day Live Zoom session with instructor or our Fusion CPO Program with blended virtual and in-person learning and you can get your CPO Certification from true experts in the field. All you need to do is find a date, take 60 seconds to enroll and you're entered in either class below.
This is a 2 day course that will help prepare you with the knowledge and skills to operate your pool safely and in a health manner for your patrons.
You will gain knowledge on pool water chemistry, water filtration, recreational water illnesses, spa maintenance, chemical dosing, break point chlorination and methods to keep employees and patrons of swimming pools safe and healthy.
Must attend entire sessions and pass open book online exam to be certified.
Class is from 11 AM to 7 PM Eastern Time on both days. Online Test Proctored on second day online from 4 pm to 7 pm Eastern time
Students need to have a calculator, highlighter, book, paper and photo ID for online class.
Tuition includes 2021 CPO® Handbook and all supplemental class material.
COST : $350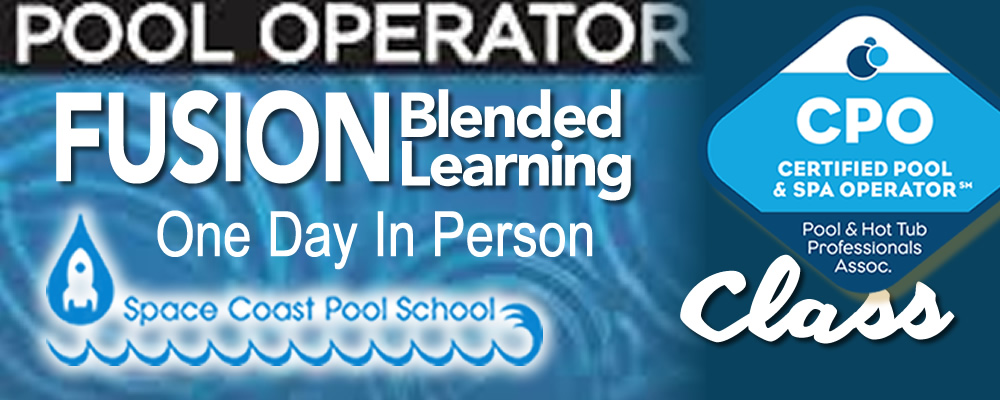 With this course option you take an 8 hour online course at your own pace and only have to show up to the second day of class.
You must complete the Online Pool Operator Primer® before coming to class and bring certificate of completion on the second day of class.

You must register and make payment for Pool Operator Fusion® option.

You take the written exam in class on the second day.

Access code(s) are emailed directly to you within 24 hours of registration and full payment. CPO® 2020 handbook will be mailed directly to you.

Students attends a full second day of the two day class they select from our schedule. It includes your in-person exam.
This Course Is SPECIFICALLY FOR THE FOLLOWING STATES: Verify That Your State Is Included Below Before Signing Up.
The Virtual CPO class is available worldwide and though it is accepted in many areas, it is not approved for pool technician certification in all. To ensure the Virtual CPO Certification course meets the requirements of your jurisdiction, please ensure that you are from one of these states: IL, NY, VA, MD, VT, MI and NH
Your Instructor: Clemente Rivera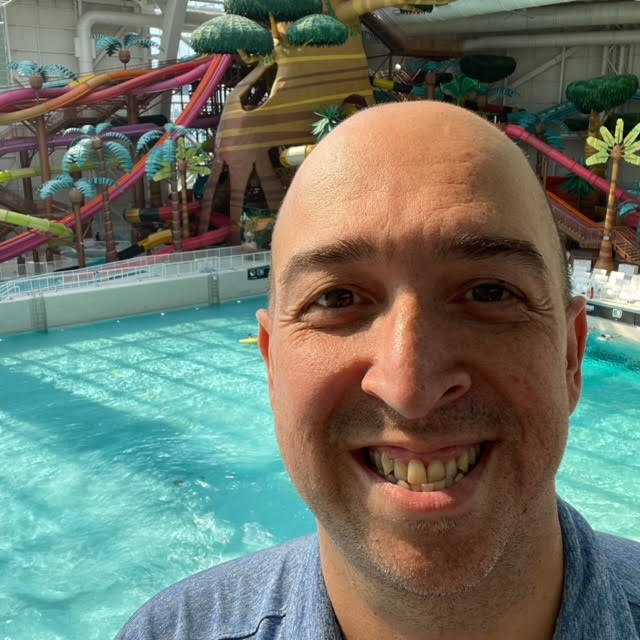 About Your Instructor, Clemente
Clemente Rivera is an Aquatic Industry Professional. He started as a Lifeguard and Swim Instructor, quickly rising to the ranks of Aquatics Management, which eventually led him to become an Aquatic Consultant. He has run a Water Treatment Company in the Caribbean and has led teams in Facilities Management for Large Health Club companies; as an Associate at North American Filtration, he helped develop Link Automation's 300 & 500 series Water Quality Controllers, updating from the older 3000 series that were the workhorse in the MerMade filter lineup of pump room equipment. He developed strategies for Inside Sales, while providing guidance to both Product Support and Field Services for Neptune Benson, now the Aquatics Division at Evoqua Water Technologies. He is currently the Waterpark Maintenance Manager at the Dreamworks Waterpark @ American Dream, as well as offering Consulting Services throughout the New York Tri-state Area.
Mr. Rivera has a unique understanding of the Industry, and has led a successful track record consulting on:
•
HVAC for Aquatic Facilities
•
Water Quality and Chemical Controls
•
Filtration and Circulation Systems
•
VGBA & ADA Requirements
•
Aquatic Facility Design Standards