PA – NJ – NY Online Cpo Certification
Get Certified With Convenience & Comfort
100% Virtual CPO
Certification
If you are a pool pro or pool property owner / manager in Pennyslvania, New Jersey or New York, this class makes it simple to get CPO certifed online via our 5 Star Zoom Class.   100% VIRTUAL our CPO class includes Online Self-paced course 8 hours at your leisure and complete prior to the date of the Live Virtual Class Review and Online CPO Test day that you selected at registration. Live Virtual Class is conducted through Zoom. Test taken online and graded right then!! Any person from any state or country can take this version from the comfort of their own home!!
The Lowest Price In PA – NJ or NY
Only $355
Your VIRTUAL CPO Class will be broken up into sections
CPO Certification In Just THREE Simple Steps.
Step 1
The Pool Operator Primer (POP)A self guided 8 hour online course and completed on your schedule online at home.
Step 2
Live Virtual Online Review Class (LVC)Zoom virtual meeting 11 am – 4 pm (Eastern Time) with Lauren Broom (LIVE)
Step 3
Live Proctored CPO Exam Using Zoom 4:00 pm to 7:00 pm Eastern Time on same day of Zoom session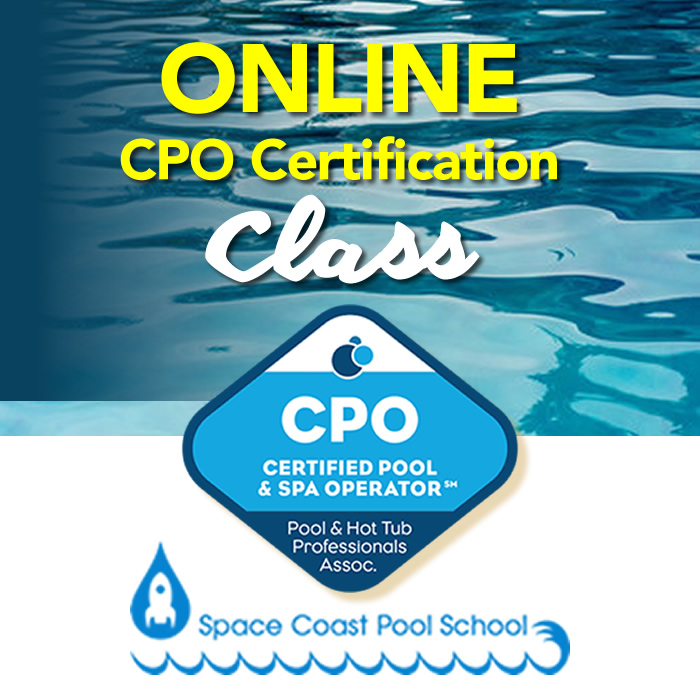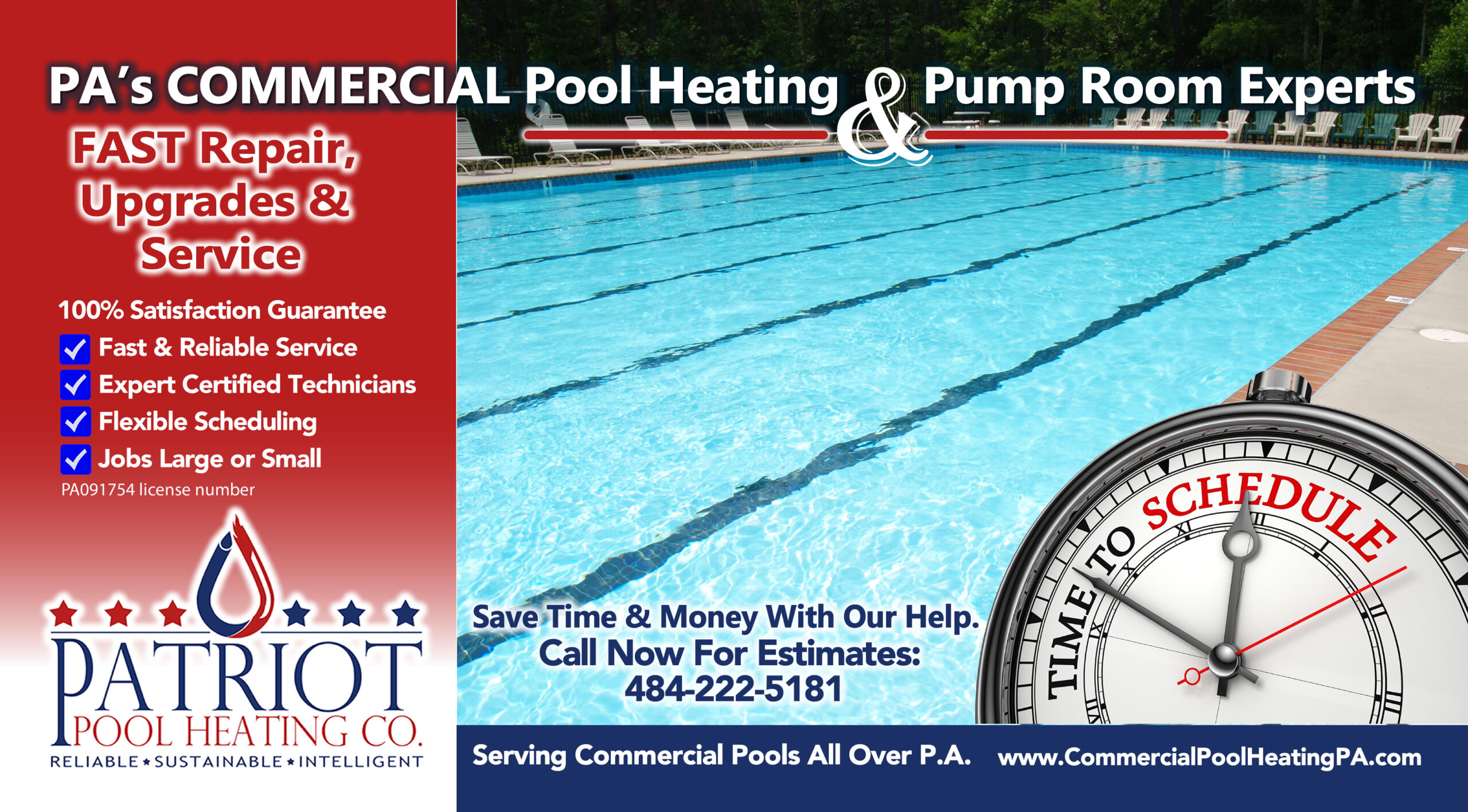 100% Online Certified Pool Operator (CPO) Course
Purchase ANY NUMBER of CPO Class Tickets To The Event Date That Fits Your Exact Need.  Just Scrool Down, Select Your Date and Check Out.  All Details Will Be Emailed Right To You For Total Convenience. 
Class Materials Provided
Certified Pool Operator Handbook will be mailed to the address that you register with prior to Live Virtual Class.
Handouts will be emailed to the email address on your registration along with the CPO Math Helper for review.
Check To See That Your State or Province Accepts Online CPO.
Our Up-To-Date List Of States Accepting Online Certification Is Below.

Need Expert Pool Heating Help? Check Out Our Sponsor, Patriot Pool Heating and learn how their commercial pool heating solutions are leading the industry in PA – NJ and NY.
Need Pool Heater Help? Scroll To The Bottom and Learn About Patriot Pool Heating.  The North East's #! Commercial and Residential Pool Heating Expert.  We Specialize In Custom Heat Exchangers & Commercial Indirect Heating Solutions. 
 U.S. States & Canadian Provinces Offering Virtual CPO Classes: Verify That Your State/ Province/ Country Recognizes Virtual Certification. 
The Virtual CPO class is available worldwide and though it is accepted in many areas, it is not approved for pool technician certification in all. To ensure the Virtual CPO Certification course meets the requirements of your jurisdiction, it is recommended that you contact your regulating authority prior to purchasing.
ALABAMA
NOT Approved in Baldwin County AL
ALASKA
Approved in City of Anchorage AK
ARIZONA
NOT Approved in Cochise County
NOT Approved in Pima County
ARKANSAS
CALIFORNIA
COLORADO
CONNECTICUT
NOT Approved in DELAWARE
District of Columbia
FLORIDA(Approved with 3rd party proctor provided by PHTA-part of fee)
GEORGIA(Approved until 10/31/2021)
HAWAII
NOT Approved in IDAHO
ILLINOIS
NOT Approved in INDIANA
NOT Approved in IOWA
KANSAS
KENTUCKY
LOUISIANA
MAINE
MARYLAND
MASSACHUSETTS(Approved for 3 yr. cert.)
MICHIGAN
MINNESOTA
MISSISSIPPI
MISSOURI
NOT Approved in St. Charles County
NOT Approved in City of Kansas City
Approved in St. Louis County
NOT Approved in MONTANA
NOT Approved in NEBRASKA
NEVADA
Approved in Southern Nevada Health District
Approved in Washoe County
NEW JERSEY
NEW HAMPSHIRE
NEW MEXICO
Approved in City of Albuquerque NM
Approved in Bernalillo County
NEW YORK
Approved in Suffolk County NY
NORTH CAROLINA
NORTH DAKOTA
OHIO
OKLAHOMA
OREGON
PENNSYLVANIA
Approved in Allegheny County PA
RHODE ISLAND
SOUTH CAROLINA
SOUTH DAKOTA
TENNESSEE
TEXAS
UTAH
VIRGINIA
Approved in City of Alexandria VA
NOT Approved in Arlington County VA
Approved in Fairfax County VA
Approved in Loudoun County VA
VERMONT
WASHINGTON
WEST VIRGINIA
WISCONSIN
NOT Approved in WYOMING
INTERNATIONAL
Alberta, Canada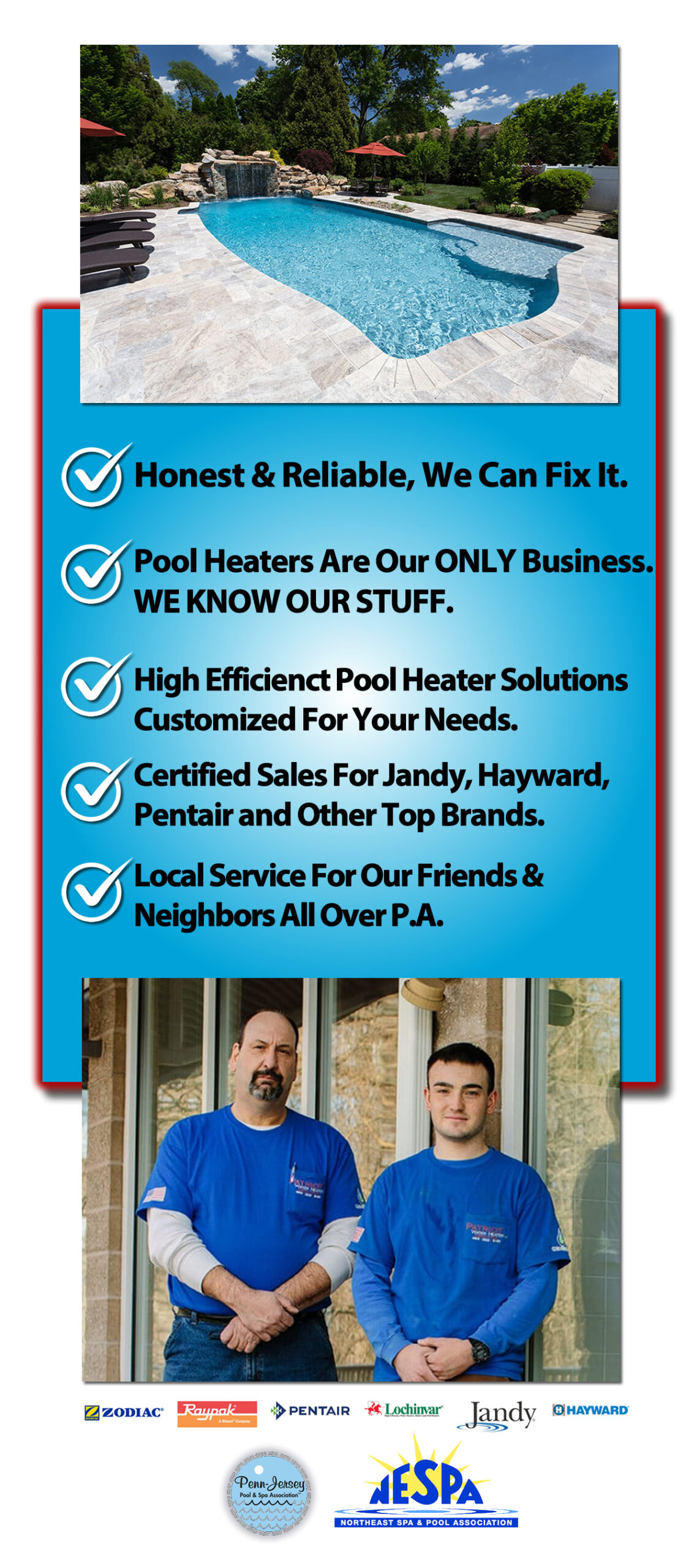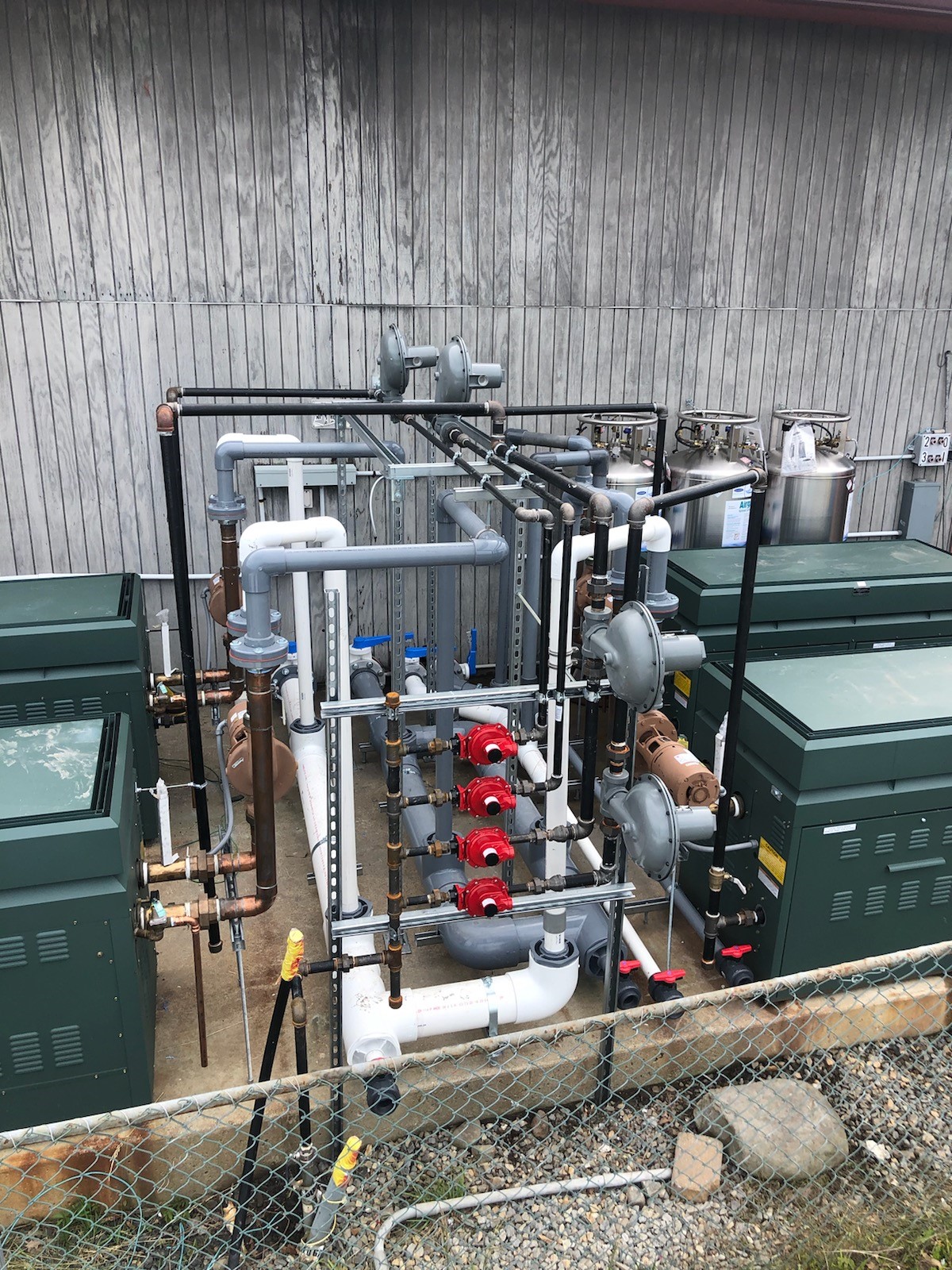 If You Have A Commercial Pool Heating Project To Tackle In PA – NJ or NY, Learn How Patriot Can Create A Custom Solution To Save $1000's Per Year in Energy & Increase Reliability.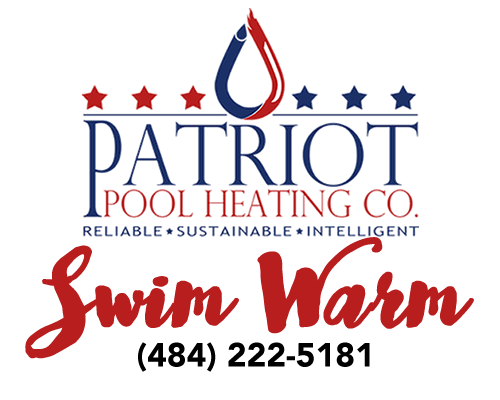 Who We are:
Patriot Pool Heater is proud to provide commercial and residential pool heating solutions. Whether you need immediate, emergency service for your swimming pool heaters or you are just looking for a consultation, Patriot can help. We also provide fast, comprehensive repairs. 
Being a local, family owned company allows us the flexibility to build relationships with our clients on a first-name basis. Our clients time and time again rely on Patriot for being able to handle repairs and installations on a large variety of systems and manufacturers. 
We pride ourselves on being confident in our work and craftsmanship. When other companies are unable to find a solution, Patriot is the team to call. Our expert technicians are manufacturer trained and ASP certified for many of the name brands in water heaters and boilers. With our extensive knowledge we can help troubleshoot issues most companies can't: putting us steps above the rest. 
We have dedicated our time and expertise to helping our clients with the latest in high-efficiency and green solutions to their heating and water supply systems. We constantly monitor contemporary trends, technology and rely on active education to bring you the finest products and cutting-edge techniques. This brings a large value-add to new construction or renovation projects. 
Our research into the market has shown us that an increasing number of clients are looking for ways to save money on utilities without sacrificing comfort. We don't believe in using one cookie-cutter approach that applies to every project. Since builds may vary in scope, our planning process allows us to customize solutions that fit the specific need. 
Constant Communication 
We look to provide increased values to projects. That entails having a robust communication platform in which to make changes and never being married to one idea or concept. We understand that many designs change over time due to feedback or time constraints. Our staff utilizes a very robust communication infrastructure to provide expedited response time to whatever layout or timetable changes may occur. 
Aesthetically Pleasing 
People don't usually think of heating and cooling systems as being aesthetically pleasing. By using the latest advances in the industry, we can create clean and attractive designs for each job. We make sure to develop computer models of the different options we have to best utilize the space we are provided.